One of my all time favorite movies has to be Pixar's Monster's Inc. I went and saw it for the first time for my 11th Birthday party way back in 2001 and always enjoy re-watching it. It's so incredibly clever, funny and just plain stunning to watch (those animations are spectacular!). To say I was excited about the prequel to Mike and Sulley's story was an understatement. I forced Bryce to tell me that he was also, in fact, just as excited as I was about the coming movie, though I knew he's really a Toy Story kid at heart ;) 
For those who don't know, the two main characters in the movie are M
ike Wazowski, a green, short and round, one-eyed monster, and James P. Sullivan (aka "Sulley

"), a big blue and purple spotted fluffy monsters. I love them both. Here they are in the latest movie.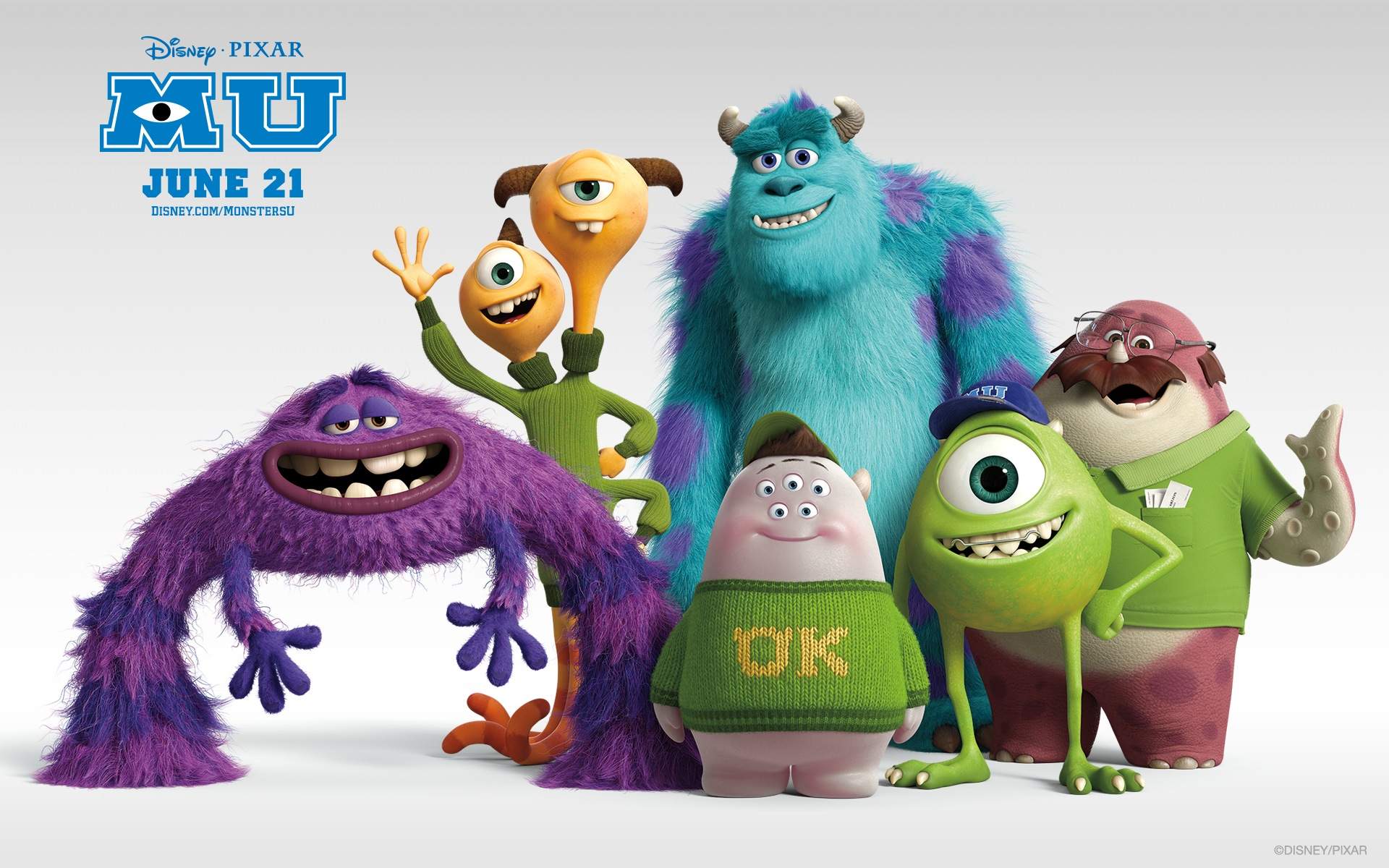 Well, the Monster's Inc. tradition is about to come full circle! A friend of mine's daughter turns 11 today...and guess what movie we're all going to see to celebrate?!? Yup, Monster's University! I knew I couldn't go see this prequel until I had matching Monster's Inc. nails to go with me, so I made sure to show my MU pride before heading out.